>
Blessings be with them, and eternal praise,
Who gave us nobler loves and nobler cares
The Poets - who on earth have made us heirs
Of truth and pure delight, by heavenly lays.
WORDSWORTH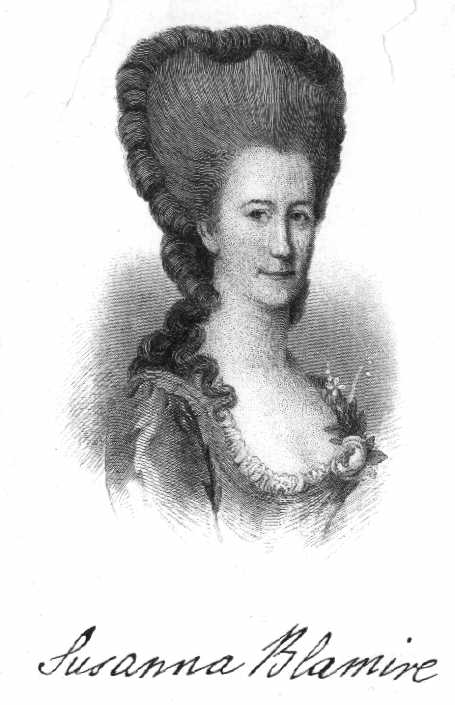 Raughton-Head village is seated upon a gentle eminence, overlooking the valley of the Caldew, about seven miles from Carlisle. The scene from the churchyard, when viewed under the full splendour of a July evening, is one not easily to be forgotten. Beneath, on the southern side, the blue smoke ascending reveals the neighbouring village of Stockdalewath, and at short distances Thackwood-nook and Highhead Castle. To the south-west are caught glimpses of the straggling dwellings of Sebergham; and on the northern side rise the venerable towers of Rose Castle. This pleasant interchange of hill and dale is bounded by the majestic Skiddaw and his companions, which are now seen in the azure of softened distance. Immediately in front, the look out is over a richly cultivated country, variegated with enclosures and scattered woodlands, forming at one glance a bright contrast to the dense mass of forest trees which darken the banks on both sides of the Caldew.
There is a picturesqueness, too, about the manner in which these quaint old-fashioned homesteads are scattered; and profound peace appears to rest in that sloping valley beneath, save now and then when the stillness is broken by the lowing kine or tinkling sheep-bell near yonder narrow streamlet, which at this moment is suddenly revealed in the sunlight. The prospect is at once full of animation and quiet sylvan beauties; and the whole landscape, to use a painter's phrase, is "touched in" with the broad free pencil which nature always uses wisely when left to work out her own designs.
Following the, footpath by the side of the Caldew from Rose Castle to Carlisle, the variety of landscape scenery which presents itself - ever changing, ever new - is almost endless. Beauties unfold themselves on all sides. You pass quiet shaded pools overhung with masses of silver leaved willows - the favorite haunts of speckled trouts - where the white-breasted ouzel and the bright little kingfisher sometimes sit perched upon mossy stones, unconscious of the presence of the patient angler. Presently you reach a bleak bit of moorland scenery - such as John Linnel1 can so truthfully depict - with a rich corn-field lying in the adjoining valley, now golden in the sunlight, now sombre in the shadow of a passing cloud, as it ripens day by day for the reaper's sickle, while high overhead the lark at heaven's gate sings. These passed, the green footpath winds its way under the overarching umbrage of a woodland glade, through which the sunbeams can only penetrate in fitful gleams; and where, if a student of landscape art, you may pitch your tent, as Sam Bough has often done, under the shadow of some giant oak, the ancient monarch of the forest. There you may amuse yourself with the antics of the playful squirrel as it leaps merrily from branch to branch of neighbouring trees. The plaintive notes of stock-doves fell softly upon the ear as you approached; but now the coo-cooing is heard no more; that crackling noise immediately overhead is occasioned by a couple of startled birds beating their way through the close branches of those dark tree tops. Ever and anon, too, you skirt the wide spreading boundaries of low lying meadow-lands, in which groups of many colored cattle are quietly grazing, sometimes with a sturdy-fronted bull, the lord of the herd, as leader - sometimes seen almost motionless standing knee deep in water; with here and there a clean white-washed farm-stead and snug cottage, pleasant English homes of contentment and peace, peeping out from beneath their shaded coverts of tall sycamores or peaceful ashes.
I have thus endeavoured to sketch a few of the leading features of this beautiful stream-scenery because it has long been associated in my mind as Susanna Blamire's country. Her childhood's days were passed not far from where the Caldew is a narrow streamlet almost lost among the mountains, and her years were numbered near where the same stream falls into the broader waters of the Eden at Carlisle.
Our knowledge of Susanna Blamire is slight and imperfect. She was born in January 1747, at Cardew-hall, neat the Oaks, Dalston. Her father was a fine specimen of an English yeoman of the period, generous and hospitable to a remarkable degree. She lost her mother in childhood; and some time after was removed from the family residence at the Oaks, and placed under the charge of her aunt, Mrs. Simpson of Thackwood. This good aunt of hers was in many respects a remarkable woman - a woman of a "stirring life, whose heart was in her household." She possessed great force of character, blended with amiable manners and warmhearted benevolence, qualities rarely found combined in one individual, and consequently exercised considerable influence in moulding the girlish mind of Susanna. From Thackwood the girl went daily to the village school at Raughton-head, accompanied by her brothers and sister. She has left us a pleasant sketch of their school-day life in her longest poem, entitled Stocklewath2. If what tradition has handed down be correct, she had little pleasure in the rough ways and boisterous manners of her schoolmates. Whilst playing in the woods one fine spring day, she is said to have stopped a companion and upbraided her after this fashion:- "Ah! Lizz, ye jade! why did you tread through that bed of primroses so roughly? I can't bear to see them droop and die so soon!"
Susanna Blamire grew to be "a bonnie and varra lish young lass3," as a countryman once quaintly remarked. About her twentieth year she is described as being somewhat above the middle height, possessing a graceful form and an open cheerful countenance. Such was the even tenor of her kindly nature that joy and happiness were diffused around her wherever she went. Did suffering or silent tears shroud the poor man's daily life? Then was she often found under the threshold of his humble roof, ever ready with sympathetic word and act to relieve the lorn and sorrowing heart, and happy only in creating happiness around her. Was there a "merrie neet" or social gathering held within moderate distance of Thackwood? There was her tall graceful figure to be seen, joining in the cheerful dance, the merriest of the merry, enjoying to the utmost the happiness of rustic farm-servant and humble village lass, and "marking with keen eye the various shades of character around her." The anecdote recorded of the honest-hearted farmer shows how much she had endeared herself to all classes. "Weel, weel," exclaimed he to one of her relatives, soon after her death, "I cudn't rest till I hed some talk wi' ye aboot her. T' merrie neets wullent be worth gangin' till at aw, noo that she's geān!"4
In 1764 her eldest sister, Sarah, married Colonel Graham of Gartmore5, after which period she spent some portion of her life in Scotland. One of the Grahams was the author of the song entitled, 0 tell me how to woo thee. Miss Blamire addressed an epistle to her friends at Gartmore, written in lively jingling rhyme, which contains a striking picture of some of the every-day incidents in her own life, and as such is worth quoting:
My Gartmore friends, a blessing on ye,
And all that's good still light upon ye !
Will you allow this hobbling rhyme
To tell you how I spend my time ?
'Tis true I write in shorten'd measure,
Because I scrawl but at my leisure;
For why ? - sublimity of style
Takes up a most prodigious while;
To count with fingers six or seven,
And mind that syllables are even, -
To make the proper accent fall,
La ! 'tis the very deuce of all.
Alternate verse, too, makes me think
How to get t'other line to clink;
And then your odes with two lines rhyming,
An intermitting sort of chiming,
Just like the bells on birth-days ringing,
Or like your friend S. Blamire's singing,
Which only pleases those whose ears
Ne'er heard the music of the spheres.
As for this measure, these trite strains
Give me no sort of thought or pains;
If that the first line ends with head,
Why then the rhyme to that is bed;
And so on through the whole essay,
For careless ease makes out my say;
And if you'll let me tell you how,
I pass my time, I'll tell you now.

First, then, I've brought me up my tea,
A medicine which I'd order'd me;
It's from the coast of Labrador,
Sir Hugh, the gallant Commodore
Brought it to me for my rheumatics, -
O girls ! these aches play me sad tricks; -
And e'en in London had you found me,
You'd found a yard of flannel round me.
At eight I rise - a decent time !
But aunt would say 'tis oftener nine.
I come down stairs, the cocoa ready, -
For you must know I'm turned fine lady,
And fancy tea gives me a pain
Where 'tis not decent to complain.
When breakfast's done, I take a walk
Where English girls their secrets talk;
But as for you, ye're modest maids,
And shun the house to walk i' the shades;
Often my circuit's round the garden,
In which there's no flower worth a farthing.
I sit me down and work a while, -
But here, I think, I see you smile;
At work ! quoth you; - but little's done,
Thou lik'st too well a bit of fun.
At twelve, I dress my head so smart,
Were there a man - he'd lose his heart;
My hair is turn'd the loveliest brown,
There's no such hair in London town !
Nor do I use one grain of powder,
Either the violet or the other;
Nature adopts me for her child, -
Fair is her fruit when not run wild.

At one, the cloth is constant laid
By little Fan, our pretty maid,
Round her such native beauty glows,
You'd take her cheek to be some rose
Just spreading forth its blossom sweet,
Where red and white in union meet;
She's prettier much than her young lady,
But that you know full easily may be.

You'd laugh to see the honest wives
Telling me how their household thrives;
For, you must know, I'm fam'd for skill
In the nice compound of a pill.
"Miss Sukey, here's a little lass,
She's nit sae weel as what she was;
The peer, peer bairn, does oft complain, -
I'd tell you where, but I think shame."
"Nay, speak good woman - mind not me;
The child is not quite well I see."

After I've dined, maybe I read,
Or write to favourites 'cross the Tweed;
Then work till tea, then walk again
If it does neither snow nor rain.
If e'er my spirits want a flow,
Up stairs I run to my bureau,
And get your letters - read them over
With all the fondness of a lover;
For these are Friendship's hoarded treasure,
And never fail to make me gay;
How oft I bless the happy day
Which made us friends and keeps us so,
Though now almost five years ago !
Trust me, my dear, I would not part
With the share, I hope, I've in your heart,
For anything that wealth could give;
Without a friend, O who would live !
My favourite motto runs - "He's poor
Who has a world and nothing more;
Exchange it for a friend, 'tis gain,
A better thing you then obtain."
But stop, my journal's nearly done;
Through the whole day 't has almost run.
I think I've sipp'd my tea nigh up,
O ! yes, I'm sure I drank my cup;
I work till supper, after that
I play or sing, or maybe chat;
At ten we always go to bed,
And thus my life I've calmly led
Since my return; - as Prior6 says
In some of his satiric lays,
"I eat, and drink, and sleep, - what then ?
I eat, and drink, and sleep again;
Thus idly lolls my time away,
And just does nothing all the day !"
In her biography we also obtain passing glimpses of visits paid to London, Ireland, and Chillingham Castle; and learn, that while staying at the latter place, she wrote at the request of the Earl of Tankerville, her clever Cumberland song commencing, Wey, Ned, man ! thou luiks sae down-hearted. At the age of nineteen she had commenced to woo the muse as is shown by the piece Written in a Churchyard, in 1766.
Many of Miss Blamire's songs were composed in woodland glades - her favourite resorts for study - while she played an air on the guitar, plaintive or mirthful as the subject might call forth. She has sometimes been known to stop a wandering musician on the highway, dismount from her pony, and request him to strike up a jig or hornpipe, whilst she, like bonnie Maggy Lauder7,
"Did shake her foot wi' right good will
When he blew up his chanter."
Her friendship with Miss Gilpin, a descendant of Bernard Gilpin8, the Apostle of the North, forms one of the most delightful chapters in her biography. They were kindred spirits. They lived together; visited together; wrote lyrics together; and in their deaths were not long divided. The Cumberland Scold, Peer Body, and the Sailor Lad's Return, were their joint productions. We are thus pleasantly reminded of Beaumont and Fletcher9 working friendly together at their dramas; of Wordsworth and Coleridge issuing conjointly their lyrical ballads; of Sidney Cooper and Lee touching in with skilful pencils sunny pictures of cattle grazing on the banks of quiet-gliding rivers.
Miss Blamire, after suffering much from infirm health, died in Finkle Street, Carlisle, April, 1794, in the forty-seventh year of her age, and was buried in Raughton-head churchyard. In her last will and testament she makes the following request: - "It is my earnest desire that I may be buried in the most private manner possible, having no Bearers. Should my death happen at Carlisle, it is my wish to be buried at Raughton-head Chapel, and laid as near that best of women, my good Aunt Simpson, as possible. Should it happen at any distance from that place, there let me be buried." It is stated that between eighty and ninety persons, who had not received formal invitations, attended her funeral, a distance of seven miles. This incident speaks much for the manner in which her memory was held by those among whom she had lived and moved.* A plain headstone marks her resting place. She lived contemporary with Robert Burns, being born exactly twelve years before the great peasant poet, and died some two years before he was cut off in the full flush of manhood.
Miss Blamire's poetical works were first collected by Dr. Lonsdale, and Mr. Patrick Maxwell; and issued in 1842, with notes and a somewhat lumbering and egotistic memoir by Mr. Maxwell. Every Cumbrian, however, who values the literature of his county, must feel himself under great obligations to those gentleman [sic] for what was then so carefully gathered together. Previously Miss Blamire's name had only been known in connexion with her Traveller's Return, What ails this heart o' mine, and some half-dozen others; and further delay in collecting her writings must have proved fatal to her fame. Certain it is that the authorship of one of the finest songs in our language, And ye shall walk in silk attire - hanging as it then did upon a single thread - could never afterwards have been satisfactorily traced.
Her songs may be found in all Scottish collections of any extent or merit; sometimes with her name attached, but oftener without. Many of her productions were distributed in MS. among her friends and relatives; but not a single one, printed during her life-time, was acknowledged by her signature. Her poems, in general, contain a fine poetic vein; they are true and sweet, but limited in their range as an inland river. Their most noticeable defect lies in a certain want of robustness and finish. Maxwell says: "Her poetry is characterized by ease, a happy gaiety, great earnestness, and often displays considerable imagination, vigour, and exuberance of thought. She was unquestionably the best female writer of the age." Nothing more need be added to this summary. It conveys in a few brief words, a fair estimate of her poems. And now, what of her lyrical powers ? "Many of her songs," he continues, "would have made the reputation of any writer of lyric poetry in her day: that however is a species of composition which has been successfully cultivated since her time." Now Mr. Patrick Maxwell, are you not caught tripping here? After almost every line of these songs had rooted themselves in your very being, and were treasured up in your thoughts as pearls of beauty, was this all the commendation you could mete out ? Why, verily, only think for one moment of a reputation being gained in her day ! If ever there has been a golden age of song-writing, this was the one. There were giants in those days. The age of Burns - for its lyrical literature - stands out in as bold relief, and rises as much above all others, as the Shaksperian age does in that of dramatic literature.
Song writing was pre-eminently Miss Blamire's forte; nor is it too much to say that she takes her place but a few links in the chain below the best lyrical writers our sea girt isle has produced. The genius of Scotland has been essentially of the lyrical order. The most gifted of her sons have put forth their greatest strength in that class of composition. The Scottish people undoubtedly possess a nobler collection of songs than any other country - songs which body forth the deepest feelings and emotions of all classes and conditions of men; yet we question if they can lay claim to a score of finer songs of the pathetic order then some three or four left us by Miss Blamire. It may be urged that her powers of invention were not great or varied; that the rush and energy which characterize the writings of Burns are almost entirely absent; that she had little sarcasm and no tragic power. Let this be freely admitted. Yet we love to read and enjoy her lyrics without a thought or care about comparison or contrast; and are thus made to feel that she possessed an exquisite play of fancy, a depth of pathos which has seldom been equalled, and a womanly tenderness of feeling, teaching us reverence for the universal sympathies and affections of the human heart. Her writings are pervaded by a spirit of purity, and breathe forth an intense love for what is true, and real, and earnest. The flashes of genius which ever and anon light up her songs, and the truthfulness of coloring thrown into all her pictures, prove that she knew how to reject base metal, and give forth only fine gold.
Her mind was indeed imbued with the spirit of the great masters of melody, who have left us heirlooms above all price - "old songs, the precious music of the heart" - and her soul was quickened and enlarged by the communion. Their very tones filled her ears and became key-notes to her finest productions. Yet it must not be said that she became an imitator, or in any sense a copyist, of these bird-like warblings of the older times. Rather let us say, that she followed with a child-like simplicity, and was led by them through peaceful bowers to the same well-spring of truth and beauty.
When the sacred finger of sorrow has pressed heavily upon our struggling and depressed spirits - when we have passed through the fire of affliction - we are gainers in the truest and deepest sense of the word, and not losers, as our self-encrusted natures would lead us to suppose. By affliction are we made perfect: by its blessed influence are we raised above that which is of the world, the flesh and the devil - that which is of the earth, earthy. Sorrow is our greatest teacher. Who can tell "how rich a dowry, how firm a faith it gives the soul ?" Miss Blamire learned much in the school of affliction. Her spirit was bowed down by its chastening rod: she drank deeply of its cup of bitterness. At one time of her life, too, she had felt - with all the intensity of a sensitive nature - the bitter pangs of disappointed love.
She held it true whate'er befel,
She felt it when she sorrowed most;
'Twas better to have loved and lost
Than never to have loved at all.10
Hence many of her songs are marked by a plaintive feeling of grief, and have been part and parcel of her own existence before they were reproduced and thrown off to relieve the beatings of a lonely heart.
A few of Miss Blamire's finest songs were the only productions which cost her any amount of labour. More generally they were but the work of a few minutes. She would dash off a ballad or short poem whilst the ideas flitted before her mind's eye, and probably never think of it afterwards. Many were written on the backs of old letters or other loose papers, and left to scatter about in careless profusion. Had she been more conscious of her own powers, and given to these productions the requisite finishing touches, song-literature would have gained much thereby.
How exquisitely true to nature, for instance, is the feeling of sadness which runs through the words of her simple song, The Traveller's Return. Pathos of the deepest and tenderest kind is its chief characteristic. The imagery and thoughts are conceived and expressed with the utmost simplicity, and the writing is beautiful throughout. "I have heard it sung," says Maxwell, "in the South of Scotland when both singer and auditors were weeping."
Then again her song, And ye shall walk in silk attire, speaks to us of a love stronger than life; and reveals to our inward vision "two souls with but a single thought: two hearts that beat as one." It tells, in language at once chaste, beautiful, and tender, of a maiden - virtuous, though exceeding poor - bravely withstanding the temptations of the tempter; not in the voice of scorn or reproach, but in gentle words spoken in the pride of her purity. Taking this song all in all, I am inclined to pronounce it Miss Blamire's masterpiece. Does anyone object, and say that it is but a fragment? Well, truly, it is even so - and yet what a GLORIOUS FRAGMENT !
I have spoken this in no mere Spirit of apology. The truth is she requires no apologist. Her songs have already stood the test of time, which is after all the only real touchstone of vitality. Had they not possessed the ring of true metal, and been stamped with the unmistakable stamp of genius, we might long ere this have sung -
They are dead and gone, lady,
They are dead and gone;
And at their head a grass-green turf,
And at their feet a stone.
Miss Blamire displays more grace than strength, and appears to the greatest advantage in song compositions. She is a true poet only so far as she has given expression to what she actually felt and believed: how true a poet will be most readily perceived by contrasting two or three of her finest lyrics with a few of her poems. In the latter she is sometimes careless in the structure of her verse, sometimes lengthy and prosaic in her descriptive passages, and has not at all times freed herself from the trammels of the formal school of poetry. Of her faults, however, I cannot now speak. The remembrance of her own gentleness and charity in dealing with others has warned me to deal gently and charitably towards her.


*Miss Blamire was aunt to William Blamire, Esq., M.P., of Thackwood, who for twenty-four years was chief Tithe Commissioner for England and Wales. He represented East Cumberland in parliament from 1831, and was in many respects a remarkable man. Blamire did much for his native county and the country at large, and will be long remembered for his manly qualities and courteous disposition. He died in 1862, aged 72 years. For further details of his life see memoir by Dr. Lonsdale, 1867.
Songs and Ballads of Cumberland and the Lake Country, by Sidney Gilpin, 1874.
>