>
CHAP. I.

Route by Blackhall, and Hesket-new-market to Keswick - 28 Miles.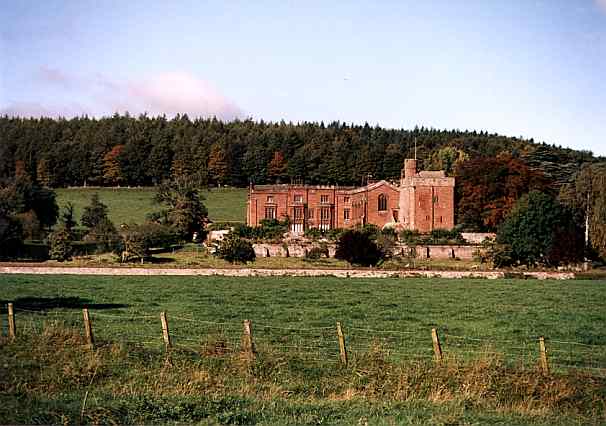 According to the plan we have already pursued, we continue our tour; and having described the eastern district of the county, enter upon the western; and conduct the traveller, in the first place, to Keswick.


We proceed, by the English-gate, to Blackhall1, a pleasant village, upon an eminence two miles from Carlisle, having extensive prospects over the Caldew, Pettril, and Eden. We then proceed through Raughton and Sebergham2, which affords a number of fine views of the pleasant vale of Caldew; wherein Rose Castle, the beautiful seat of the Bishops of Carlisle, is seen in front of deep woods, along with several genteel houses rising behind. Near Sebergham is the extensive bleaching premises of Mr. Robson Clarke, an industrious and ingenious tradesman, who has also works at Carlisle.


Near Stocklewath3, upon Broadfield, are some ancient intrenchments called Castle-steads, where Major Rooke, about sixteen years ago, employed several men in digging and exploring the remains, and found a number of stone
chests filled with ashes and bones; and in clearing away the earth from an excessively large stone, it was discovered to be one of the rocking-stones of the Druids. For an account of those antiqnities we refer the reader to page 429, vol. II. of the History of Cumberland.

We now enter Hesket-new-market4, in the parish of Caldbeck, which is a small but neat market town, uncommonly well situated on the banks of the Caldew, for any manufactures requiring large supplies of water, wood and fuel. Little manufacture, except some weaving, is carried on. It is situated half-way between Carlisle and Keswick; it has a fair for horses and black cattle, which begins on the first Friday in May, and is continued every fortnight afterwards till Whitsuntide; and a market every Friday. If the curious traveller chuses to mount Carrock-fell, he must provide himself with a guide here; and he will be much gratified with an extensive prospect, as the height above the level of the sea is 755 yards, and the adjoining ground 520. The eastern end, for about a mile and a half in length, and one in breadth, is entirely covered with stones thrown into extraordinarily large cairns5. They are of various sizes - some not less than 300 tons in weight, chiefly porphyry and granite. We descend the mountain, and arrive at the large, populous, and thriving village of Caldbeck, where, from its excellent situation for water-falls, considerable water mills are erected, and carding and spinning of wool, dressing of cloths and flax, making of paper, and grinding of corn, are carried on, and there are conveniences for more works. We then cross a heathy moor for several miles, and at length fall into the vale of Bassenthwaite winding round the base of lofty Skiddaw to Keswick.
Jollie's Cumberland Guide & Directory 1811
>