Views Of Carlisle From the Castle Keep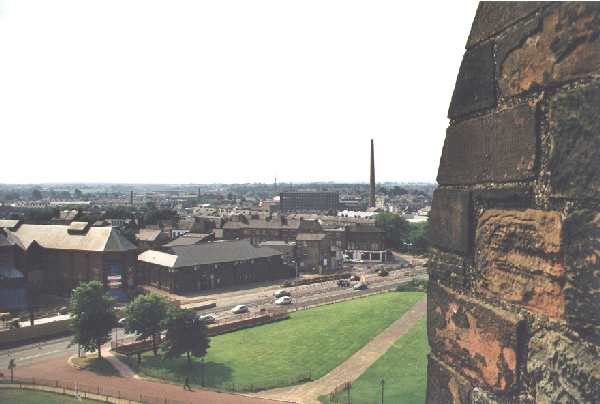 Looking southwest, this photo shows Dixon's chimney and Mill, with the Tullie House Museum extension at the extreme left, with the offices of BBC Radio Cumbria to its right. The area of grass between the castle and the road has been excavated, revealing Roman buildings and roads.

Walk round the castle keep, admiring the view.
---
29 March 2008
© Steve Bulman
steve@stevebulman.f9.co.uk