Views Of Carlisle From the Castle Keep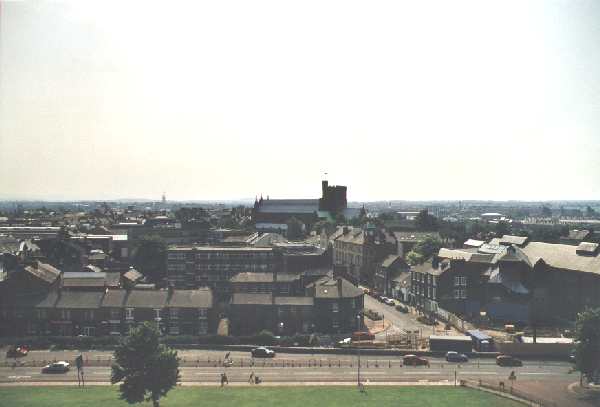 Completing the circuit, the cathedral now holds centre-stage. In the old days, this view would have encompassed almost all of the walled city of Carlisle. The prominent object on the horizon half way between the cathedral and the left-hand edge is a modern steel tower, bristling with microwave links and antennae. Barely visible just to the left of the cathedral, on the horizon, is Barrock Fell, about half-way to Penrith.

Walk round the castle keep, admiring the view, again.
---
23 July 2006
© Steve Bulman
steve@stevebulman.f9.co.uk