>
Links to Cumberland parish descriptions, transcribed from Mannix and Whellan (1847), and Westmorland parish descriptions, from Mannex & Co. (1851) are available in the Parish Index. Cumberland parish descriptions are also available from Bulmer (1901). The parish descriptions can also be reached via the Cumberland Place-names Index.

My new website, Images of Northumberland, is progressing well - why not visit?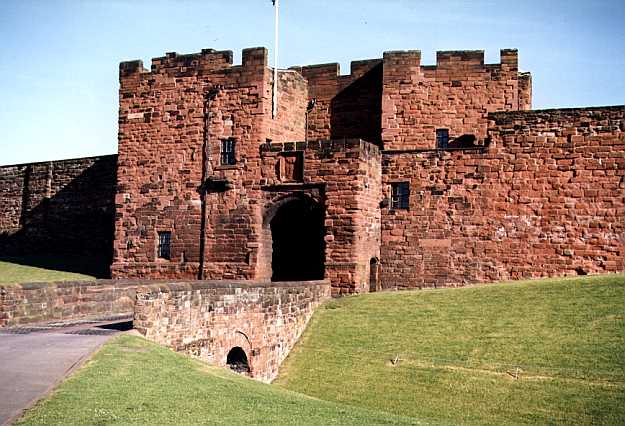 Jollie's Guide, from 1811, contains descriptive passages of tours through Cumberland, lists of the principal inhabitants for the larger towns and villages. Also shipping working out of Cumberland ports (see Shipping, below).


Because the parish descriptions often refer to "the 4th Edward I", the fourth year of the reign of Edward I, for example, I've included a list of the English and Scottish monarchs.


There is an increasing amount of information relating specifically to Carlisle, which can be found via the Carlisle Index. Judging from the amount of correspondence, of particular interest has been the section on Carlisle pubs and brewing. Because of the interest this has created, I've also created a page for County breweries too.


Links to photographs and maps can be found in the Photo and Map indexes.


An Index to articles, which have been transcribed from a variety of sources. These cover scandals, crime, leisure activities, travel, industry, geography, longer biographies, and other material.


Short Biographical sketches of noteworthy (and infamous) sons and daughters of Cumbria.


Lists of Shipping working out of Cumberland ports, with their owners and masters.


Index of ballads and poems.


A glossary, listing mainly dialect words, but also some of the more obscure legal terms used in describing the rights and duties pertaining to manorial and religious matters.


A bibliography, which gives references to books referred to in the parish descriptions, and also to books which may be useful to researchers into all things Cumbrian.


An index to photos of gravestones of Cumbrians who are buried away from their native county.

You can use the following to search this site, or the wider web.



>